Top Tips for Selling Your Home discussed by Smart Move North East
Selling, buying and moving house can be stressful so we have put together our Top Tips for Selling Your Home which will make things easier for you, your family and ensure you can enjoy the whole experience.
1) Selling Your Home & Preparing for Viewings
There is nothing worse than your estate agent calling you and asking if they can bring someone round to view your house on the same day. If you haven't spent time preparing your house before you put it up for sale then this can make it stressful and your home won't seem as appealing as it could do to potential buyers. It also means you will have fewer things to move on moving day and this will make it cheaper when you're using a removal company
Declutter as much as you can, think about what you want to keep and what you want to get rid of and be as brutal as you can with this. Try to sell as much as you can on local facebook pages or free selling sites and if it doesn't sell then advertise it as 'free to collector'. This takes the time and hassle of moving large and heavy items yourself and taking them to the tip. Anything you can't sell, take to charity shops or recycling centres. Don't forget to include decluttering your roof space, garage, garden shed, and garden when you are doing this. Get everyone involved and make sure everyone knows what their aim is.
Give a room a lick of paint if it needs it and keeps your rooms as clutter-free as you can. Spending money on storage will help with this and if done in the right way will make your home more appealing to prospective buyers.
Keep your home as clean as you can and do little and often and this means if you have that last-minute viewing request you don't have the stress of knowing your house looks like a bomb has hit it.
2) Setting your Budget when Selling Your Home
Be really realistic when moving house and include all of the costs associated to ensure you can afford it:
Stamp duty
Mortgage charges/fees
Conveyancing/solicitor costs
Estate agent fees if you are selling your current home
Valuation fees
Surveyor fees
Deposit needed for your new home
Electronic transfer fees
Removal costs
Maintenance and any repairs  you need to do before you market your home
When you have made an offer on a house and it has been accepted include any maintenance, repairs and alteration costs when you have moved in. There will always be things that need doing that you didn't see when you viewed the property and these can include decorating it to your style and colours.
All of these costs add up so always calculate them carefully as there are a lot of people out there who don't do this and then find themselves in financial trouble once they have moved, or it means they start the process, spend a lot of money and then have to pull out which is heartbreaking for them and the other buyers and sellers in the chain.
3) Arranging your Mortgage when Selling Your Home
When you have set your budget and you have researched the area and type of house you want to move to you should then speak to your mortgage company and check they are willing to increase your mortgage if you need it, transfer it or offer you a new mortgage as well as how much it will cost which you can then add into your budget. Don't always assume it will be cheaper to stay with your current mortgage provider and shop around but always remember if you are not at the end of your mortgage deal then there will be a charge for closing your mortgage account early.
4) Researching Solicitors when Selling Your Home
Find out from family and friends if they have used a good solicitor as a recommendation is always good. Search the internet and look for customer reviews to see who you might want to use. Your estate agent will normally offer for you to use their nominated solicitor and say it will be cheaper and easier but this is not always the case so do your research. When you have decided and understand their fees you can include this in your budget so that when you have had an offer accepted you are ready to instruct them. Keep on top of them during the selling and buying process and don't assume they will do things when you need them to. Conveyancing solicitors will be working on a lot of moves at the same time and you don't want yours to sit at the back of their work pile and it being a mad rush at the end, making it stressful for you. Don't be afraid to call them weekly and ask for an update.
5) Creating a Selling Your Home and Moving To-Do List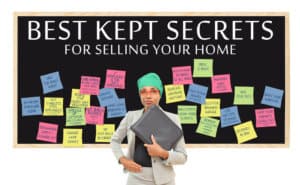 There is a lot to remember and do when you are selling your home and moving house as well as carrying on with your everyday life so you need to be organised and this will ensure it is as stress-free as it can be. Make yourself a To-Do List to ensure you get things done when you need to and then you can cross them off your list.
Make a list of everything you need to do when you put your house on the market and consider all of the timelines. The legalities of moving house can take anything from 8 weeks to 6 months, the average being 4 months but the time passes quickly. If you are in a house buying chain then things can move quickly to ensure the chain doesn't break which can result in you having to sell your home all over again, or look for a new one to buy.
As soon as you have an offer accepted you should let your buyer and seller know your preferred timeline for moving and get this agreed and when it's agreed you can add the date to your list and work your completion dates backwards from there.
Your timeline should include conveyancing checkpoints, mortgage agreement dates, the dates you need to notify your service providers that you're moving as remember some of them will need 28 days notice as an example if you have Sky TV you have to give them at least one month's notice that you're moving or planning to leave. Most energy providers need one month notice too, so collate all of your service agreements create a standard email/letter and get them sent when you need to. You should give them at least a month notice. It might be overkill but this step will at least give them a chance to tell you of any problems moving might have.
The timeline should also include the areas and rooms of the house you need to pack. For example, you might pack up the garage at week one and the kitchen at week eight. If you spread it over a few weeks you won't be running around like crazy in the days leading up to your move, making it very stressful for everyone.
Cross things off your list when they're done and move timelines if they are delayed so you can see any impacts and any knock-on effects.
Other things to think about are to book your time off work and make plans for your kids or pets on moving day as having young children and pets around will make your moving day more tricky with more to think about.
Collate all of your important documents, such as passports, house deeds, wills and insurance papers in one box or file to ensure you always have easy access to them if you need them.
It's also a good idea to create an online file that you can share with your partner for all important emails and documents that are relevant to your move, scanning them if you need to and this makes it easier in the lead-up and for the years after if you ever need to find something quickly.
Another thing to think about is the redirection of your mail with Royal mail, add it to your To-Do List and when you have a confirmed moving date you can do this ahead of time.
Also, remember to put yourself on the electoral register at your new property, and update any relevant ID, like your driving licence and adding post-move To Do items like this will make sure you don't forget anything.
By following our Top Tips for Selling Your Home you will be organised and feel like you have everything under control so you can carry on with your daily life and enjoy the whole experience.
About Smart Move North East
Smart Move North East is a family-owned business who offer home, office and commercial removals both locally and nationwide.
Our expertise and knowledge will ensure your home or business move is stress-free and goes smoothly. At Smart Move we understand there is no such thing as a "standard" move and we tailor our services to each and every one of our customers.
We offer a variety of services and flexibility on the amount of work you want to do oneself. Our extensive packing and moving service enable you to leave your removal to us, or you can pack your possessions on your own and we will load, transfer and unload them for you on the day. We can provide you with packing containers and clothes storage containers in the weeks leading up to your move to make your packing easier.
We can arrange a free no-obligation site survey to talk through our services, your budget and how much each one will cost so you can decide which service is best for you.
We have our own purpose-built, safe and secure storage space facilities if you need them in the short or longer-term to make your move easier.
Our storage facilities:
Collection & delivery service available
Fully covered with insurance
Secure & dry facilities
Short & long-term agreements offered
Stackable storage packing containers available to purchase
Stackable moving crates available to rent
Porter-service
Customer collection readily available
No minimum order
Security seals available for added protection
Environmentally-friendly and more cost-effective replacement for cardboard packing containers
The Benefits of choosing Smart Move North East:
Our team can come in 24-48 hours prior to your move and your belongings can be packed and wrapped and ready to be loaded on your moving day, saving you time and stress in the lead up to your move
Each box is labelled and unloaded into the same room in your new home saving you time when unpacking
We can dismantle and reassemble your furniture
We take away the worry of how you will load and get your furniture into your new home, by means of doorways and upstairs
You don't need to worry about hiring a van or lorry, having the right licence to drive it and making numerous trips back and forth to your new home
We load and unload your boxes and furniture for you, saving you the worry of lifting weighty items and injuring yourself
Our skilled teams will ensure that you are out of old home at the time that you legally need to be as we know how much time is needed to pack and load
You don't have to ask friends and family to help you move
Your belongings will be stored overnight at our secure and protected site and our team will stay with them on the day of your move until you have the keys to your new home
We are fully insured against any damage or breakages that can happen when moving
You can unpack your belongings in the days and weeks after your move and we will pick up the empty boxes at a convenient time for you
You can enjoy your new home on your moving day and take your time to unpack and get organised
Our team are highly experienced, careful, quick as they have the experience and know-how for efficient house moving
Our services will save you time in the weeks and days leading up to your move, on the day and the weeks after your move, making it stress-free for you and your family
If you are thinking about Selling your Home then contact us on 0191 2449311 and our team will be able to answer questions you may have or can arrange a free, no-obligation removal survey for you at a time to suit you.
Martyn works for Smartmove Northeast as a marketing specialist. He takes great pride in creating quality content for people looking for a removal company in Newcastle.